Koda Kumi mengumumkan album ke 12 "WALK OF MY LIFE"
GwiGwi.com – Koda Kumi (倖田來未) mengungkapkan detail album terbarunya yang berjudulu WALK OF MY LIFE. Album ini akan memiliki 3 lagu yang telah dirilis sebelumnya ditambah 13 lagu baru hingga menjadi total 15 lagu. Album ke 12 ini masih dalam rangka merayakan 15 tahun Koda Kumi berkarir.
Album ini juga akan dipromosikan melalui serangkaian konser yang bertajuk Koda Kumi 15th Anniversary Live Tour 2015 ~ WALK OF MY LIFE ~ di 8 lokasi terkenal di Jepang dengan total 12 penampilan yang direncanakan.
– April 4th 2015 Ecopa Arena Shizuoka
– April 11th 2015 Marine Messe Fukuoka
– May 2nd & 3rd 2015 NGK Hall Nagoya
– May 9th 2015 Prefectural Exhibition Hall Ishikawa
– May 23rd 2015 Ice Arena Makomanai
– May 29th, 30th, 31st 2015 Osaka Castle Hall
– Jun 20th 2015 Super Arena Miyagi
– Jun 27th & 28th 2015 Super Arena Saitama
Album WALK OF MY LIFE akan dirilis dengan 4 edisi berbeda. Limited First Press akan tambahan booklet eksklusif 28 halaman. Perilisan album direncanakan pada tanggal 18 Maret 2015.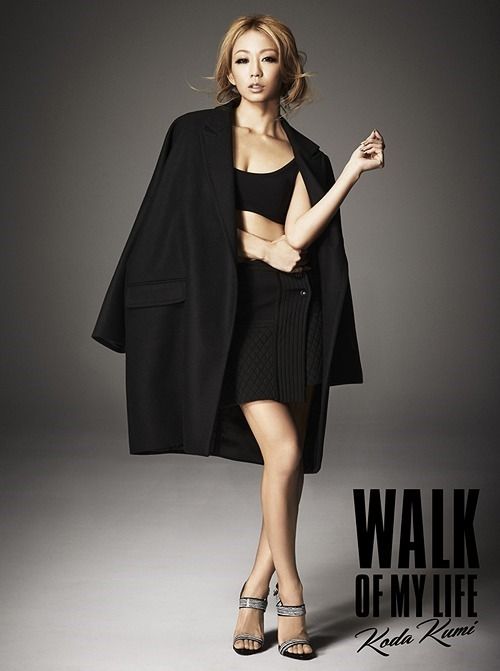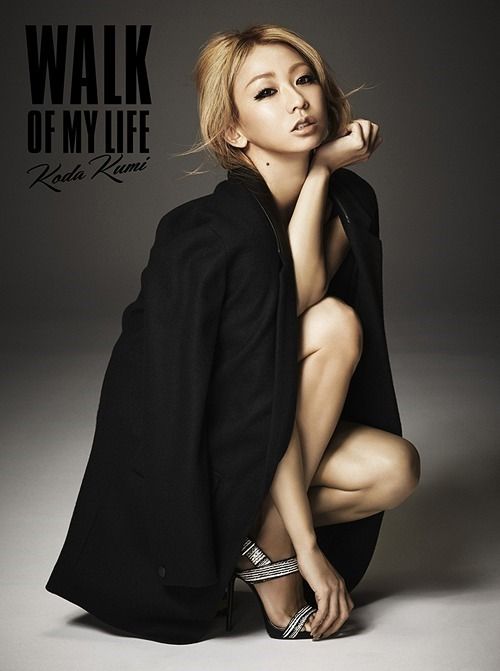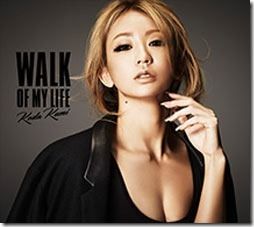 Tracklist
1. Introduction (new)
2. Dance in The Rain
3. Lippy (new)
4. Mercedes (new)
5. Like It (new)
6. House Party (new)
7. Dance (new)
8. HOTEL
9. Gimme U (new)
10. You CAN Keep up with me (new)
11. MONEY IN THE BAG
12. PIECE IN THE PUZZLE (new)
13. Fake Tongue (new)
14. Sometimes Dreams Come True (new)
15. LIFE so GOOD !! (new)
16. WALK OF MY LIFE (new)
KODA KUMI LIVE event information
=LOVE Umumkan Single ke-10 Saat Konser Ulang Tahun Ke-4
GwiGwi.com – Grup idola pengisi suara Jepang =LOVE telah mengumumkan single ke-10 mereka selama konser ulang tahun mereka "=LOVE 4th ANNIVERSARY PREMIUM CONCERT". Single ini akan dirilis pada 15 Desember 2021.
🌸お知らせ🌸

=LOVE 10thシングルの発売日が12/15(水)に決定いたしました‼️

▼詳細はこちらhttps://t.co/n8GCMD1NHl#イコラブ pic.twitter.com/StaK0GHbiL

— =LOVE_official (@Equal_LOVE_12) September 20, 2021
22/7 mengumumkan Photobook pertama
GwiGwi.com – Grup idola 2D / 3D Jepang 22/7 (Nanabun no Nijuuni) telah mengumumkan photobook pertama mereka. Buku ini telah diproduksi dengan tema "Wisata Musim Panas".
Buku ini akan dirilis dalam versi Regular dan beberapa versi Limited. Versi terbatas termasuk kode unduhan untuk video bonus. Photobook setebal 128 halaman itu akan dirilis pada 23 Desember 2021.
【最新情報②】
2021年12月23日(木)に、結成5周年を迎え、22/7として初めての写真集発売が決定しました👏📕✨
特典盛りだくさんです (*^_^*)💓💓

そして、発売を記念してイベントの開催も決定🥳🎉🎶

詳細はこちら💁‍♀️https://t.co/nLdlcBave0

皆さん、お楽しみに😙❣️

#ナナニジ pic.twitter.com/euSjG7Z2AA

— 22/7(ナナブンノニジュウニ) (@227_staff) September 20, 2021
22/7 Membuka Audisi Anggota Baru